"Work and play are words used to describe the same thing under differing conditions"

- MARK TWAIN

Everything depends on Your Design
Don't waste your time and investments. Do not create a product or company profile - that no one wants. Keep It Simple, care for your current customers and users, while gaining new ones faster. A "sticky" client or user is far more profitable in the long run, hunting for new ones because users leave your service or product is very expensive.
EXPLORE some of OUR WORK

Feel free to explore and stare at some of our creations - in life, you have to turn every stone in order to create something great.
"A mind is like a parachute. It doesn't work if it is not open."
- Frank Zappa
Nobel Prize Winner in Medicine, Neuro Scientist May-Britt Moser.

"for discoveries of cells that constitute a positioning system in the brain."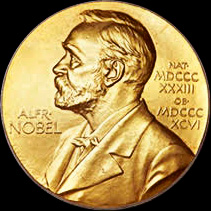 3D modeling/rendering/photo with Billybonkers for the Norwegian Ministry of Health. Winner of Norwegian Creative Foundation of Agencies
3D modeling/rendering/photo with Billybonkers
3d animation film BAMA.no

Bama is Norway's leading company in fruit and vegetables. With suppliers on all continents, Bama probably has a larger contact area than any other Norwegian company. All year round Bama ensures that products from all over the world reach all of their customers in Norway.

>> visit their website here: www.bama.no/
INNOVATIVE AND INTUITIVE

We have created software user interface and logics for some of the biggest successes in Norway and will continue to do so.
OPERA WEB BROWSER
Design and user interface by Pål Syvertsen for 10 years. From 2.5 to 85 million users per day.

"Opera web browser differentiates itself because of a distinct user interface and other features."
- Wikipedia.com

GET TV box, zapper, HD-PVR I & II.
Design and user interface by Pål Syvertsen for over 7.5 years and a base for future development. Winner of "best-in-test" over 6 years in Norway.

"The Get box is a formidable product with a user-friendliness and functional wealth that far surpasses its competitors."
- From norwegian tek.no

FLYTOGET INFO CHANNEL
Design and brand-profiles by Pål Syvertsen - content delivery by Dagbladet, Aftenposten, NRK and TV2.

"State of the art design, information - always updated, sponsor flexebility - a platform for the future" - Flytoget.no

3d animation & film BANNER APPSCARD.COM

APPSCARD provides the World's first "Government Grade Biometric Computer on Card". Integrated in an ISO-standard smart card format with a large and physically flexible fingerprint sensor designed for use throughout entire populations. A complete local ID-system that does not compromise security or user privacy and works conveniently and securely for very close to 100% of any given population. We created the logo, profile and site, APPSCARD will be a massive player in world global ID.

>> visit: www.appscard.com
3D animation, Premier League - for the whole family
3D modeling/rendering and photo merge for NEXT Biometrics and their Extended Temperature Range Fingerprint sensor
3D modeling/rendering/photo with Billybonkers for McDonald's
3D modeling and rendering, Rémy Martin
Free and fast internet - 3D modeling rendering illustration
3D modeling/rendering/photo with Billybonkers for Statoil/Equinor
3D modeling/rendering/photo with Billybonkers for Statoil/Equinor
Pål Syvertsen AS

www.flottaltsaa.no
Toftes gate 32, 0556 Oslo
(Vikaveien 120, 4816 Kolbjørnsvik)
Norway
+47 900 47 644
Featured in the Art book: The masters of pixel art - volume 2
"Some of the best pixel art work ever created on the Commodore 64 and other retro 8-bit platforms like the Amstrad CPC, ZX Spectrum, Atari XL-XE, Commodore Plus/4 and MSX."

Buy the book here: www.nicepixel.se
Retro Pixels and demo World Champion
The demoscene are now recognized by UNESCO as intangible cultural heritage in several European countries. Finland was first, then followed by Germany.

It is the first time that a digital culture is listed as UNESCO intangible world cultural heritage, anywhere, ever.

From the The Finnish Heritage Agency:
"The Demoscene is an international community focused on demos, programming, graphics and sound creatively real-time audiovisual performances. It produces many other things digital content: small demos , music, graphics, videos, floppy disks, and games. These works are distributed free of charge, initially on floppy disks and later on various online services. Since the 1980s the community that has grown up to now consists of hundreds of different demo groups all over Finland, each with members to a few dozen. The groups meet at various events throughout the year. Subculture is an empowering and important part of identity for its members."


"Work and play are words used to describe the same thing under differing conditions"

- MARK TWAIN